On This Page
You can automate your SEO reporting to a high degree. They can't be automated 100% because you do need to add some custom analysis and highlights when you send them off to each client. But here are some things you can do.
Reporting Tools
Google Data Studio
Google Data Studio is free. I used this for many years for my SEO reports. I liked how customizable the reporting widgets were and it cost zero dollars to use. But Since Google Data Studio is limited on integrations it made some of my reporting process manual.
For example, if I wanted to add keyword rankings to Google Data Studio I either had to use one of the few keyword tracking tools they integrated with or export ranking data from my ranking tool into a Google Sheet and add the Google Sheet to the report. No Way José. I did this for a while but then decided to make this process easier.
Google Data Studio still may be a good fit for you but I'm going to explain why I moved to Agency Analytics for my local SEO clients.
Agency Analytics
I wanted to be able to connect all my data sources and simply export the report with one-click. So I moved to Agency Analytics for my local SEO reports. Agency Analytics isn't the best tool in the world but it makes reporting much faster for me!
In Agency Analytics, you can create a reporting template and send it on a schedule (which I don't recommend) or a dashboard. I chose to create a dashboard. It looks much cleaner and you can export it as a PDF. Here's an example of a dashboard export from Agency Analytics.
Here are the SEO tools that I use for my clients that integrate with Agency Analytics:
Traffic Metrics: Google Analytics
Site Health: Google Search Console
Call Tracking: CallRail
Online Reviews: GatherUp
Keywords: Agency Analytics has their own keyword tracker built in.
Site Health: Agency Analytics has their simple site crawler built in.
Citations: BrightLocal (I don't use them at this moment but they are popular).
In Agency Analytics you can create a dashboard template and reuse it for each client. Of course, you can tweak it a bit for each client once you've added it to their project.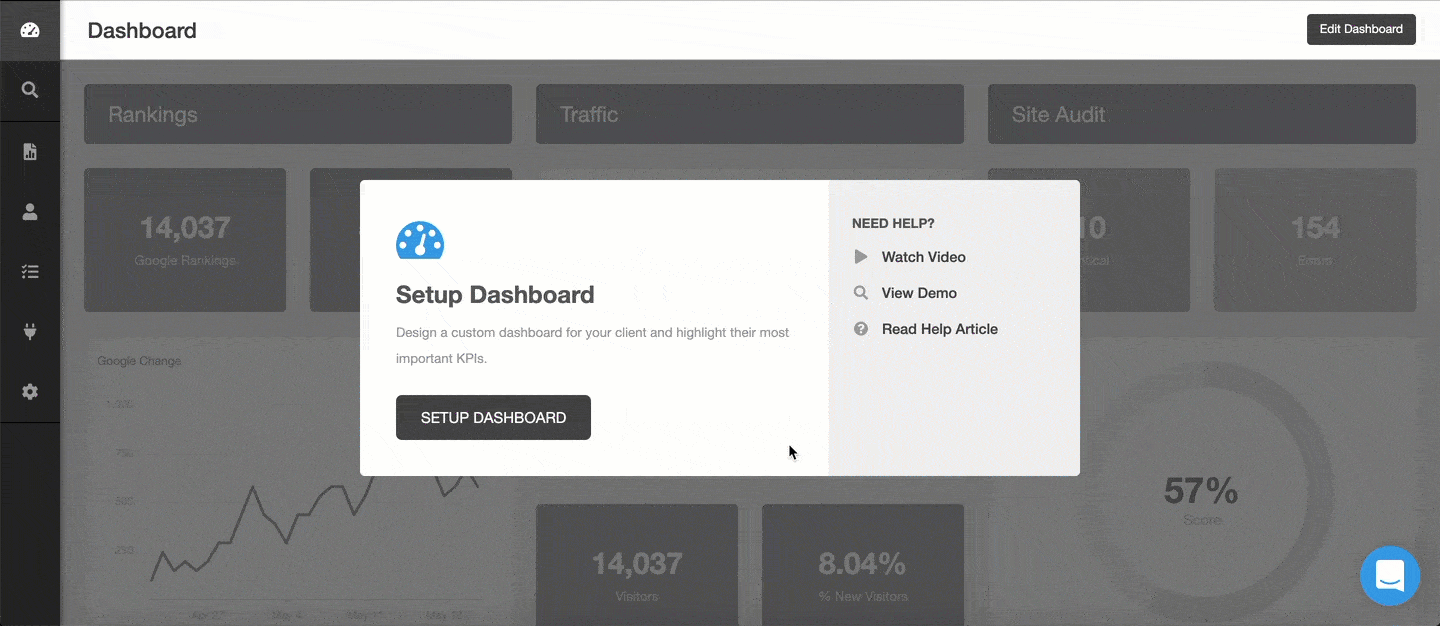 Once you have your dashboards all set up, each month you simply choose the date range, export them as PDFs and attach them to an email for each client. I recommend that you spend about 15 minutes per client writing some custom analysis and highlights in the emails before sending them off.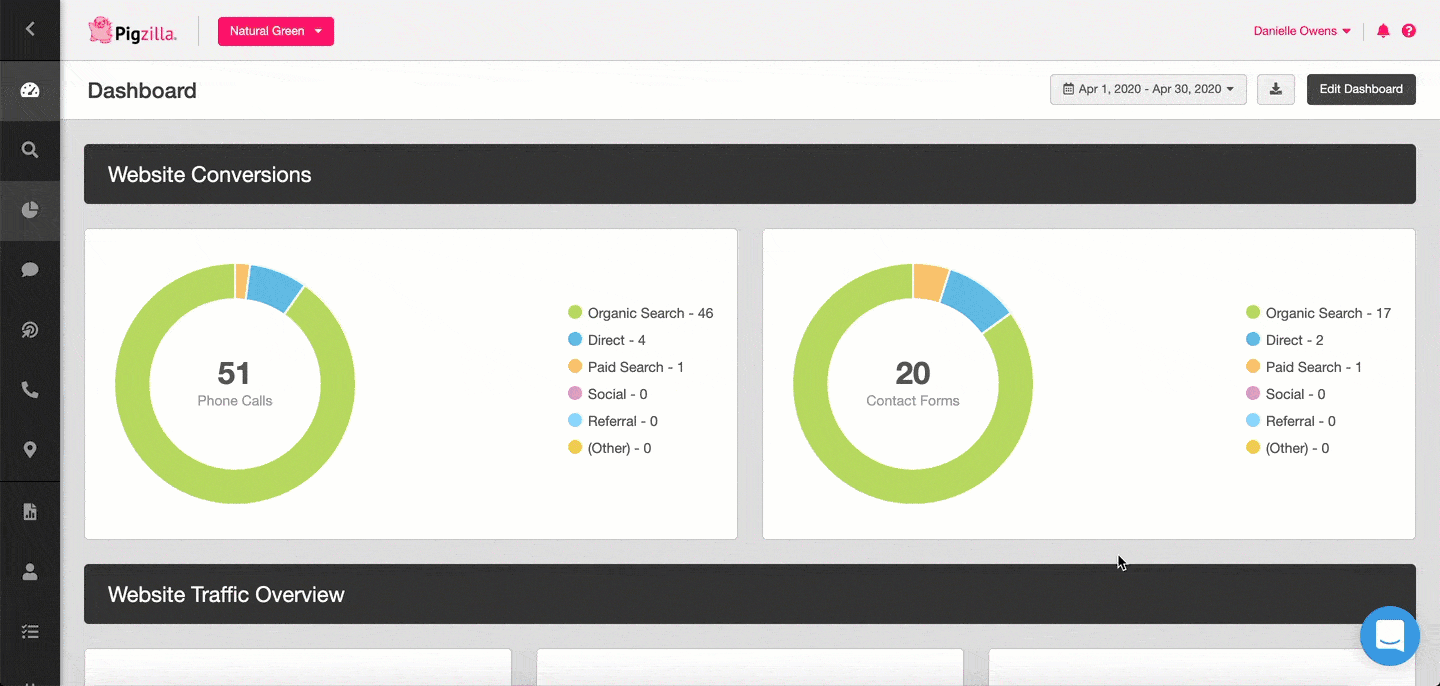 Using this method, my reporting time went from one hour per client to 15 minutes per client. I've reduced the hours I spend on monthly reporting by 75%!
Am I an affiliate for Agency Analytics? Yes. After recommending them to many of my white label SEO clients, I realized that I could also get a referral credit for doing so. I am not recommending them for financial compensation. That's just an additional bonus.
Use my Agency Analytics coupon code on your first order and receive 50% off: AA_PARTNER_102721