For a good user experience and for crawling efficiency, you'll want to make sure to fix any broken links on your website.
Finding Broken Links
Screaming Frog
In Screaming Frog, click on the "Response Codes" tab. In the "Overview" tab on the right, click on "Client Error (4XX)". This will pull up a list of all pages that have 4XX errors. You can see the "Status Code" column to see which ones are 404s (broken links).
1) Click on a link in the main box. 2) Then click on the "Inlinks" tab at the bottom (you may have to drag up in order to see this section). 3) This will show you all the pages on the site that contain that specific 404 link. These are the pages you will need to go to in order to fix this broken link.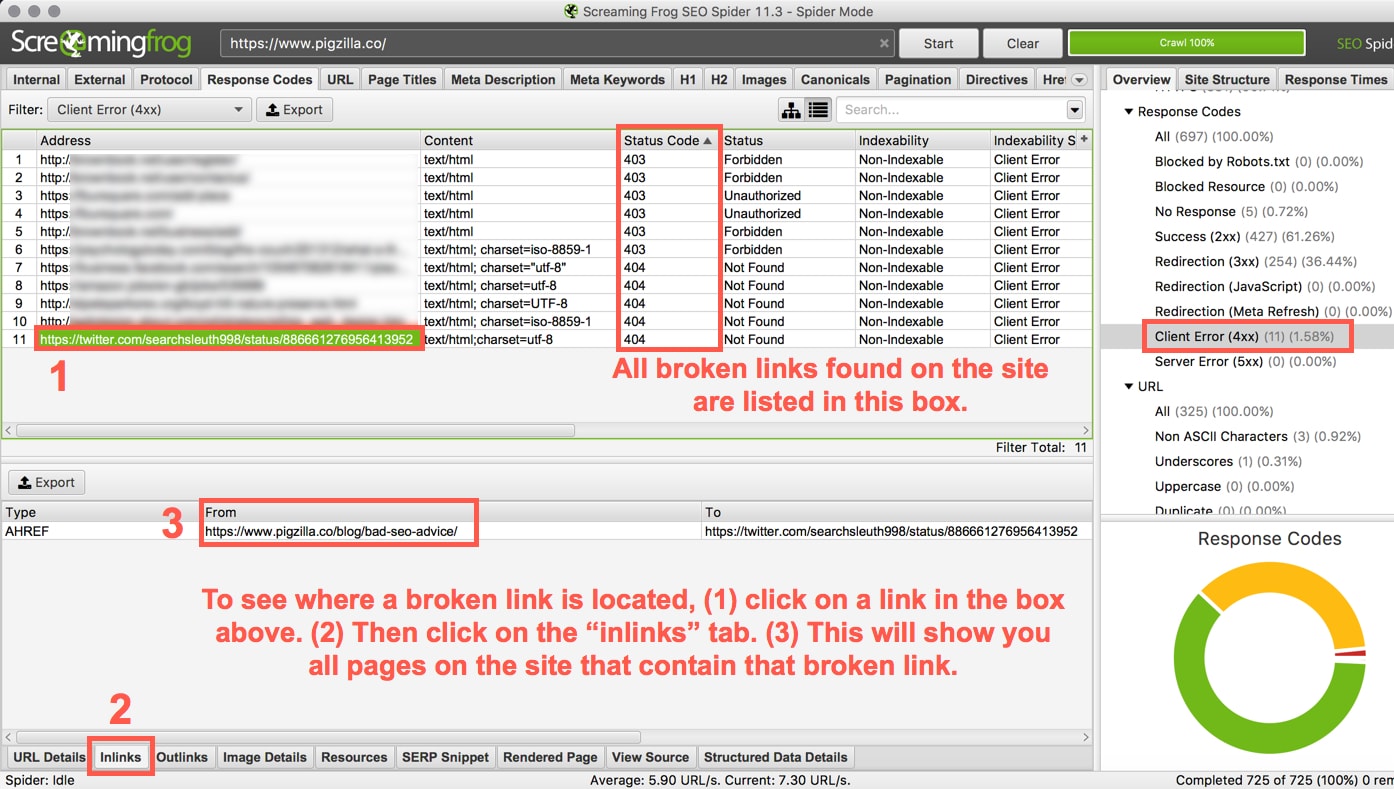 Ahrefs
This is the best way to find broken links on a site that have backlinks pointing to them. We don't want this to happen!
In Ahrefs go to "Site Explorer" and then "Best by Links". Choose HTTP Status Code = "404 Not Found". Sort by the number of rererring domains.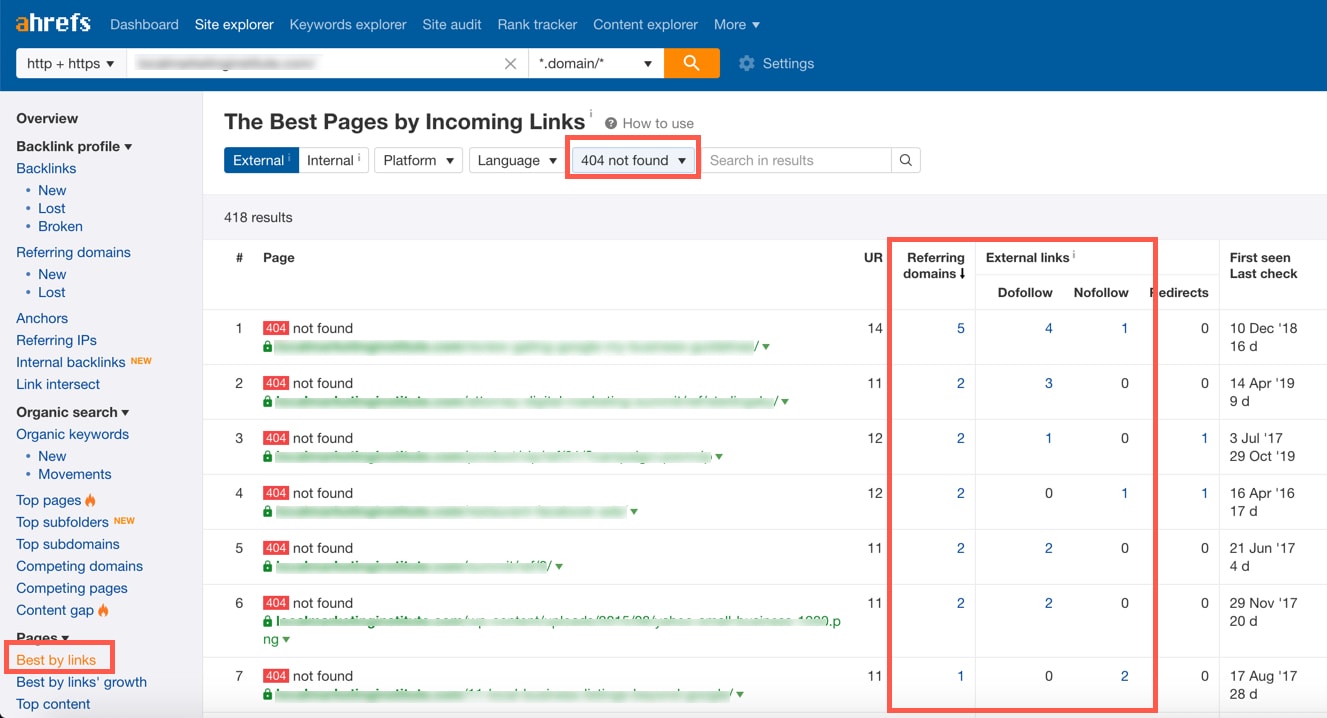 Google Analytics
In Google Analytics go to the "Behavor" > "All Pages" report. Choose "Page Title" as the primary dimension. Choose "Page" as the secondary dimension. Now create an "Advanced Filter". Choose: include page title containing "404" or "not found". This will only work if the 404 page has a page title that includes the words "404" or "not found".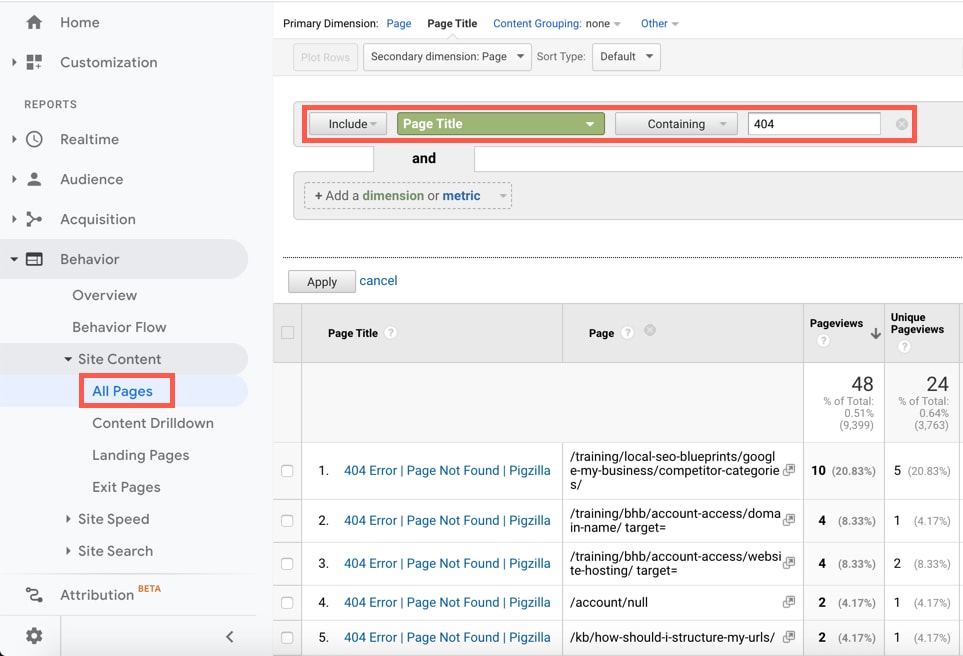 Google Search Console
In Google Search Console, click on the "Coverage" tab. Make sure to select the "Error" and "Excluded" tabs. Then look for anything that says "Not found (404)".
You can click to expand this and see all the URLs that are 404s.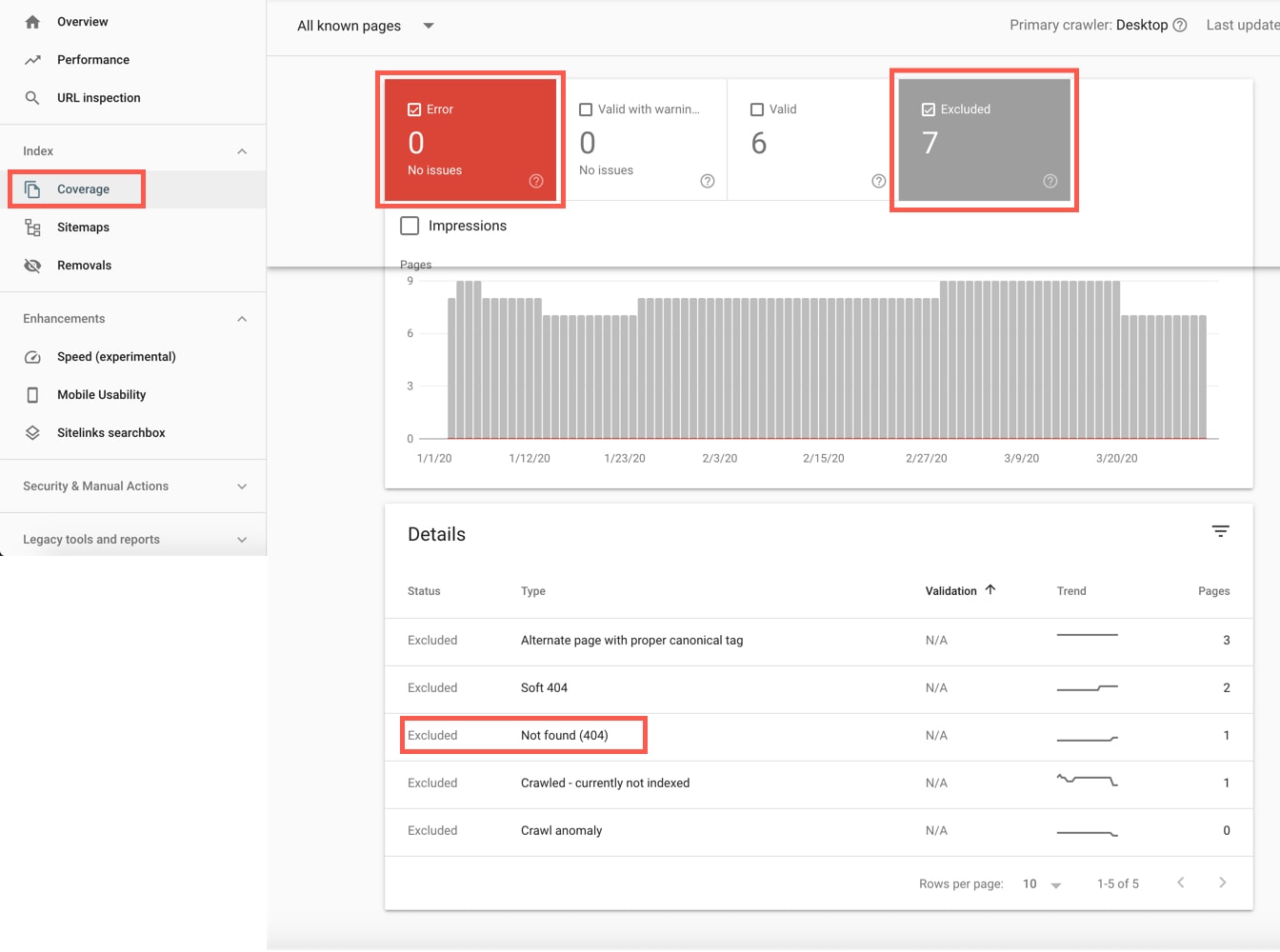 Fixing Broken Links
For each broken link you will want to do one of the following: 1) Update the broken link, 2) 301 redirect the broken link or 3) Remove the broken link. I've listed them from best to worst.
Manually Fixing Broken Links
Updating the broken link with a link to its new URL or to a replacement page that is similar to the old broken page is the best and first option. If there are only a handful of broken links, you can fix these manually. You'll need to update the broken link on the page to point to the correct link.
301 Redirecting Broken Links
If there is no page to replace the broken link with and it has backlinks pointing to it, you can 301 redirect the broken link to another relevant / similar page on the site.
Removing Broken Links
If there are no backlinks pointing to it, you can simply remove the broken link from the site.
Fixing Broken Links in Bulk
You can use a Search and Replace plugin to update broken links in bulk. But be very careful. It's super easy to mess things up using a search and replace plugin. Make sure to backup the site and database first.