A comprehensive website audit is super important for local SEO. It will uncover issues both big and small that need to be corrected. I will be adding more information to the page in the future. But for now I wanted you to be able to access the website audit template, know how to export it as a PDF and upload the tasks to Asana.
Copy the Template
Make a copy of this local SEO website template. Template
Audit the Site
Audit all the items on this list.
⚠ Note: There are formulas in the sheet that calculate the grades. Make sure not to break them.
Export a PDF
After completing the website audit, you can export it as a nice PDF for the client.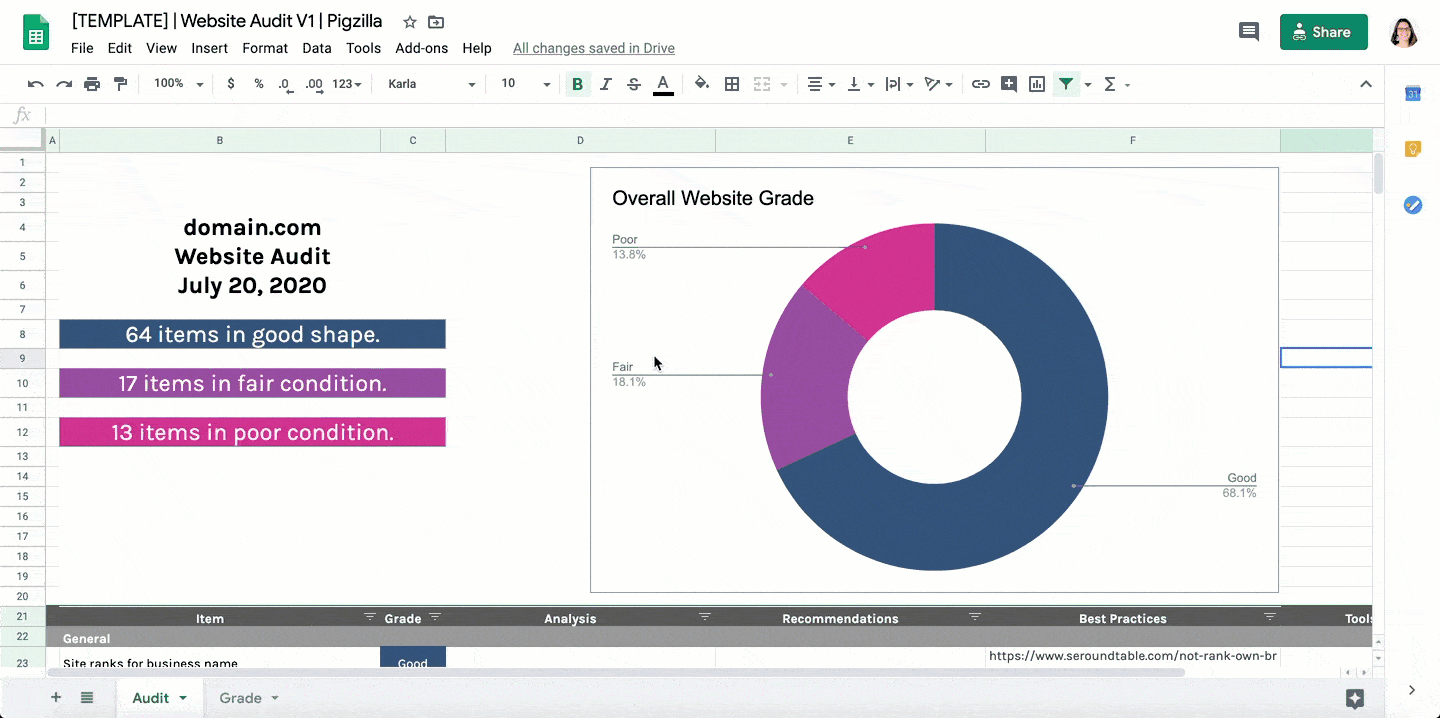 Upload Tasks to Asana
If you are using Asana, you can simply upload the website audit list in CSV format and assign all the tasks out.
But first you have to clean up the audit sheet so you can import it into Asana. Basically, you only want to include any poor or fair items and only keep four or five of the columns: Item, Analysis, Recommendation and Best Practices.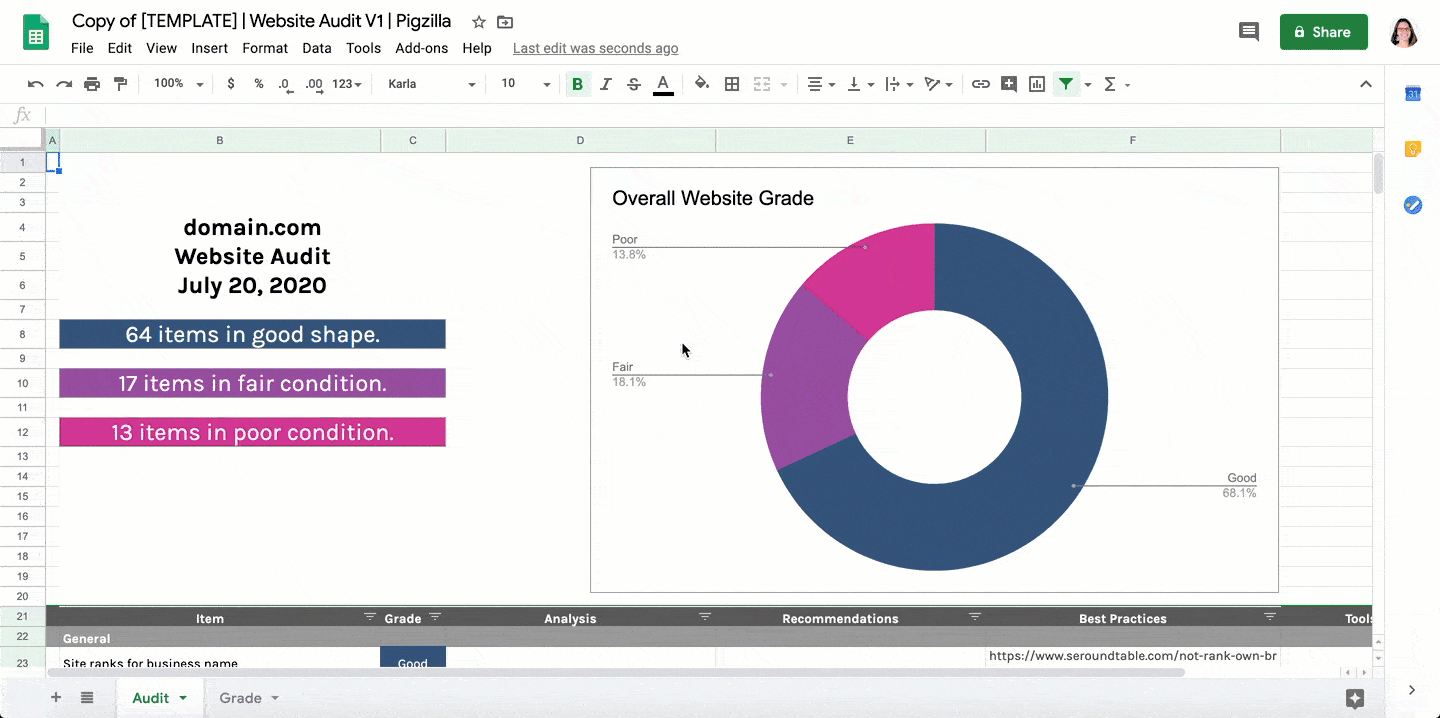 If you are not skilled enough yet or don't have much time to complete an audit on your own, you can try an automated audit tool. However, it will not be as thorough as a manual website audit. Some automated tools that do site audits:
Ahrefs
SEMrush
Sitebulb
DeepCrawl
Agency Analytics