What Is Local SEO?
SEO stands for search engine optimization. Search engines like Google show several types of search results to their users. There are paid ads, local results and organic results. You want to make sure to your business shows up in all three areas if possible. Local SEO is optimizing your website so that it shows up in the local results. You can view an example here. Local SEO can also include organic results if you are targeting a specific location on your website.
The main difference between SEO and local SEO is that a local search has a geographical component to it while SEO does not. If a user goes to a search engine and types in a keyword + location, they will see local results and organic results that are targeting that same location. For example, searching for "State Farm Tampa" will show you local agents and offices first. If a user goes to a search engine and types in a keyword without a location, they could see results from anywhere in the US or even from another country. For example, searching for "State Farm" would bring up their corporate website first.
If you are a brick and mortar business with one or more physical locations or a service area business, then local SEO is right for you. Otherwise, if you're an online business or are looking to rank nationally, then SEO might be better for you. I also offer White Label SEO Services for digital agencies.
Google My Business Management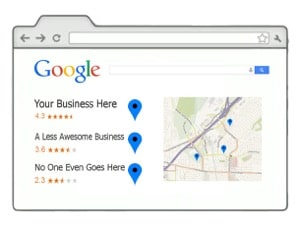 Pigzilla can help you to rank locally. One of the ways I do this is by managing and optimizing your Google My Business listing.
Optimizing Google My Business Listing
Google My Business Reviews
Troubleshooting Rankings
Fighting Spam
On-Page Optimizations
If you are looking to rank in different locations, it's important to perform optimizations on your website such as using location terms in your pages titles, page content and headings. You will most likely need to create new pages on your site as well.
Off-Page Optimizations
It's important to build locally relevant links to your website, manage your citations and grow your online reviews. We can help you with this as well.
Custom SEO Programs Designed Around Your Business
I believe strongly in the entire SEO process and typically do not offer one-off services. If you focus on only one aspect of SEO, most likely you won't get the results you are looking for. Because of this, I offer ongoing SEO programs that include all aspects of SEO. Apply For My SEO Program.