Improve Your SEO Knowledge in Just 5 Days
by Dani Owens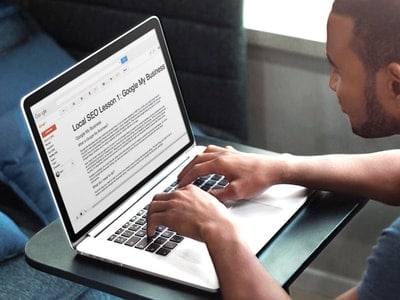 A FREE 5-lesson course delivered via email that has helped 100+ business owners save their SEO! Ready to join?
I really appreciate these great pointers on SEO. The lessons are short enough to get the basics of SEO without taking a lot of time to complete, and they are really easy to understand. I feel I have a better grasp of SEO now. The course gave me confidence that I can stay on top of SEO tasks. I'm happy to recommend the course!
Chris Easley @ Northeast Animal Hospital
Where To Start
When I started in SEO I had no idea what I was doing. I just knew that I wanted to make websites perform better and make more money. I didn't know where to start so I began Googling information on SEO. What I didn't know was that most of the information written about SEO on the internet was wrong.
Anyone can post anything on the internet. That was the problem. People who were not experienced in SEO or who were willing to "cheat" were writing lots of information on the topic. How was I supposed to know what was right? How was I supposed to know what SEO tactics would actually work but without getting my website penalized or worse; removed from Google completely?
There had to be a better way! And there is. My 5 day free local SEO course is based on reality, tested evidence and facts that Google has posted publicly. Say goodbye to guessing games and confusing SEO information. With these 5 lessons I've prepared for you, you'll learn the exact tactics I use to improve rankings for huge international brands all the way down to small, local businesses.
About The Teacher
I'm Dani Owens, a local SEO consultant and the owner Pigzilla. In 2014, I officially started my own business. My resources have been mentioned and shared by local SEO experts such as Eric Ward, Darren Shaw, Phil Rozek and David Mihm. I specialize in local SEO for businesses that have one location, multiple locations or businesses that travel to their customer's location.
There are many SEO scammers out there that just want to make a quick buck. I, on the other hand, want to provide real value to my clients and give them a return on their investment.
Before Pigzilla I worked at a digital agency for five years. During this time, we focused on digital marketing for dealers and brands that sold products within stores that they did not own. This gave me the opportunity to work with large international brands such as STIHL, Club Car, Ariens & Gravely, etc. These types of clients sold their products in hundreds to thousands of locations. I was able to soak up as much local SEO knowledge as I could from my brilliant team members. In addition, I spent hours reading articles, tutorials and case studies online. To this day, that is how I keep myself up to date on changes in the SEO industry.
Here's What You'll Learn
I've designed the course to give you a start-to-finish playbook for improving your websites rankings, which ultimately means getting you more customers and clients! Each lesson is compact and to the point and takes about 5 minutes to read. I've also included a number of freebies and professional tips throughout the lessons.
1. Google My Business
What is a Google My Business listing? How do I add my business to Google Maps? How can I get it to rank on Google.com? Find out how to create, claim and optimize your Google listing for FREE.
2. Citation Managment
How do I add my business to online directories like Yelp, Angie's List, BBB, Yellow Pages, etc.? If I have changed my business name, address, phone number or website address, how do I update all my listings on the internet? Learn how to create and keep your local business listings correct and up to date.
3. Reputation Managment
Someone has left me a bad review on Google, Facebook or Yelp. What do I do? How can I get more people to leave me positive reviews? Discover how to manage and improve your online reputation.
4. Link Building
Why is everyone talking about link building? How does link building help my sites rankings? Building links is hard! How do I do it right?
5. Keyword Targeting
How do I find the right keywords to go for? How can I get my site to rank for the keywords that I want?
Let's Do This