No Time? No Team? Are you a successful digital marketing agency but are at maximum capacity? Do you need help making sure your clients get the time and attention that they are paying for? Or do you want to offer SEO services but don't have the team to do it? If so, my white label SEO services might be a good fit for your company.
My Resources Have Been Mentioned On:
Who Is White Label SEO For?
My White Label SEO service is for digital agencies or marketers who don't already have an SEO strategy or SEO processes already in place for their clients. My white label SEO service includes all of this for you. I will perform my SEO strategies and processes for your clients, all under your brand. You get all the credit!
If you already have SEO processes figured out for yourself but you don't have enough staff to get the work done, I'm available for SEO subcontracting.
White Label SEO Services: What's Included
I offer customized white label SEO programs for digital agencies that include a comprehensive website audit and ongoing local SEO services such as website optimizations, Google My Business management, link building, citation management, reputation management and content creation. And I do it all under your brand!
SEO Action Plan
I map out all work and tasks that will need to be completed. This allows you to know what I will be working on in the coming months. I can even join your Asana account.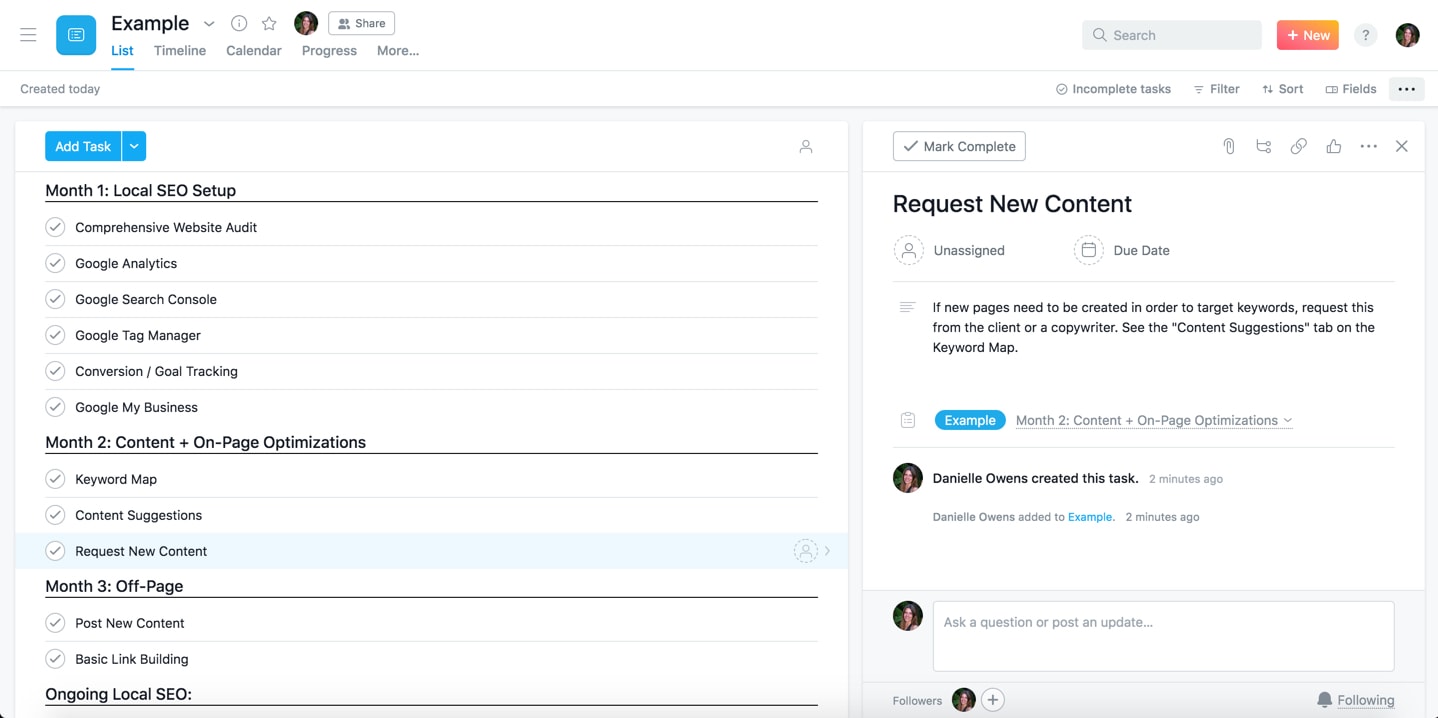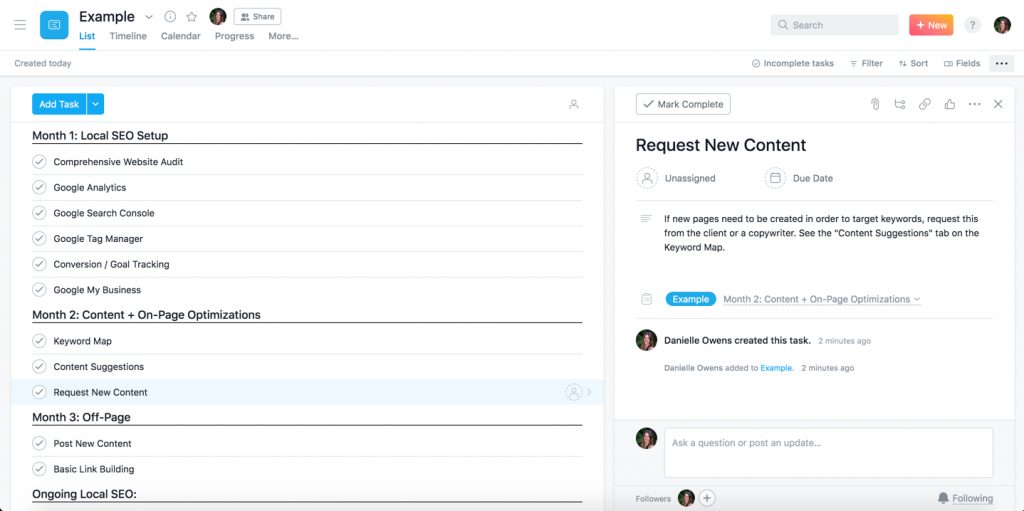 Live SEO Dashboard
You will have access to a live dashboard of your client's keyword rankings and traffic data. This live dashboard will match your branding so that you can share it with your clients.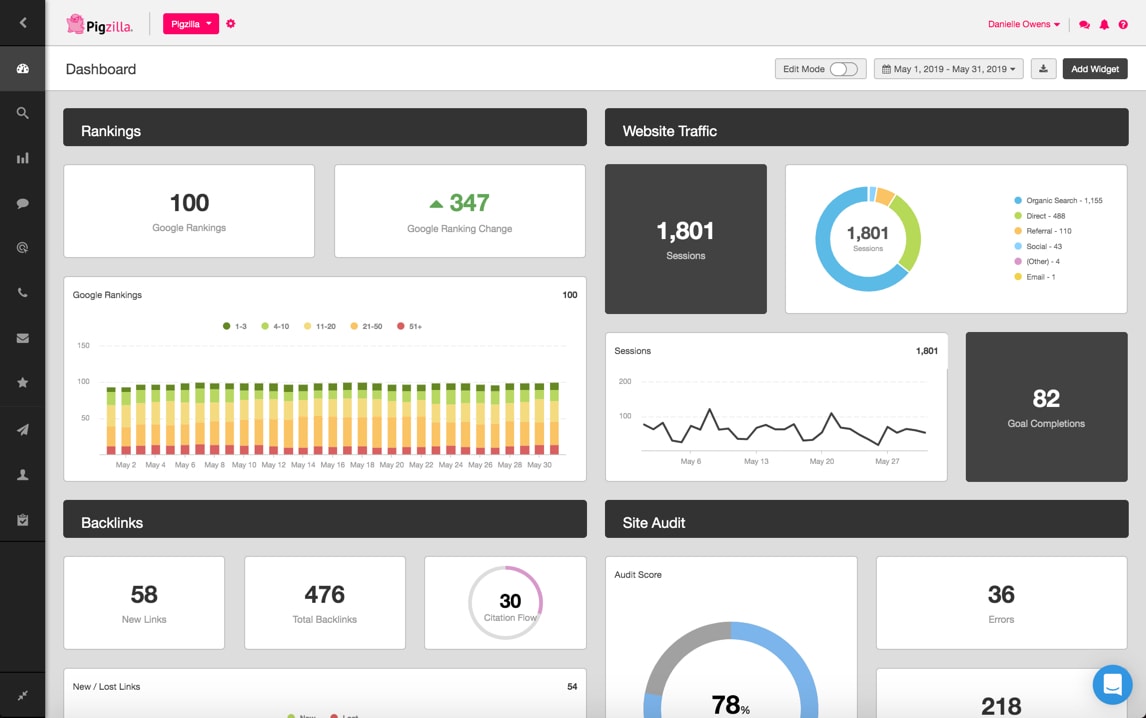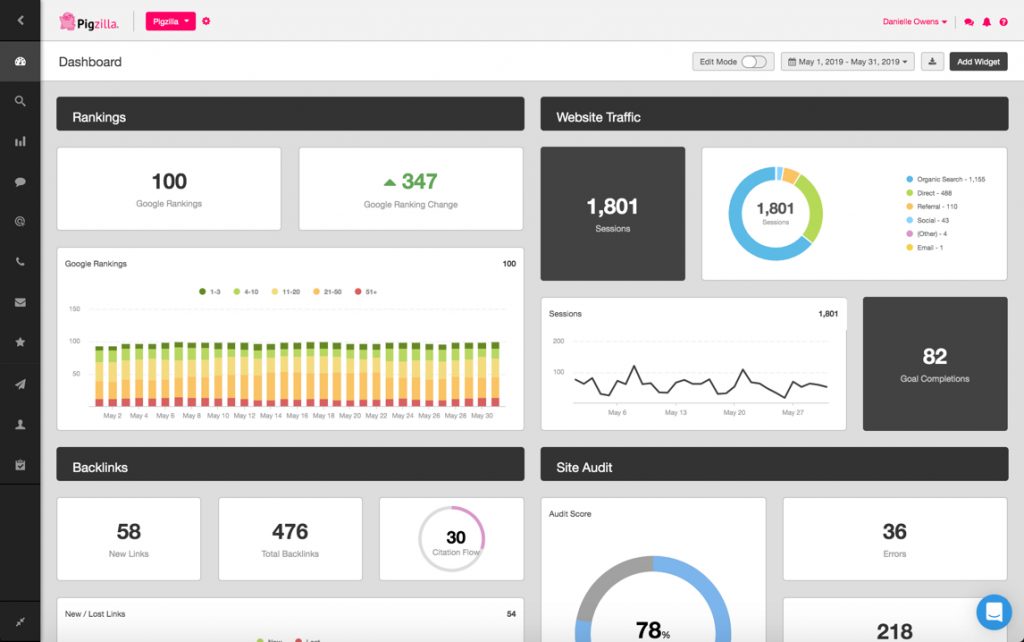 Monthly SEO Reports
Each month you will receive a report that includes website traffic metrics and conversions. This report will match your branding so that you can easily pass it on to your clients. You can download an example here.
SEO Results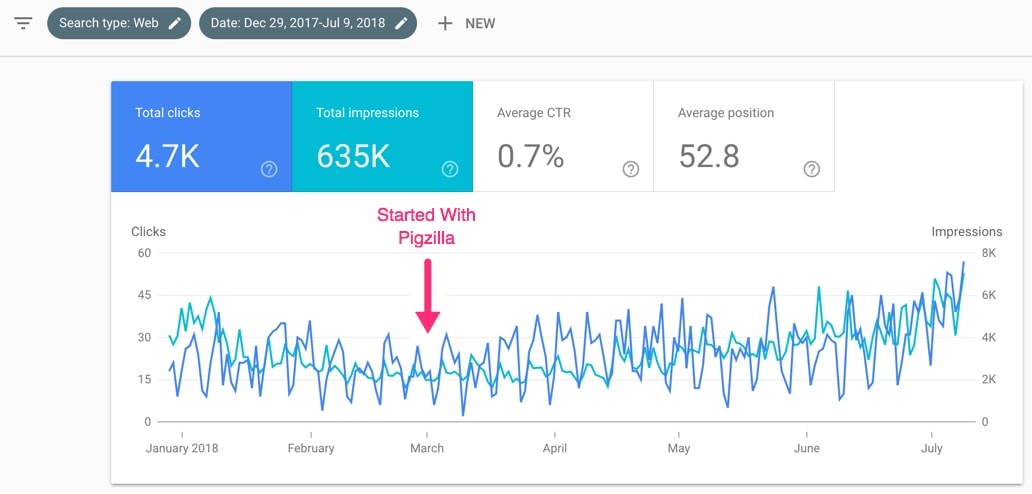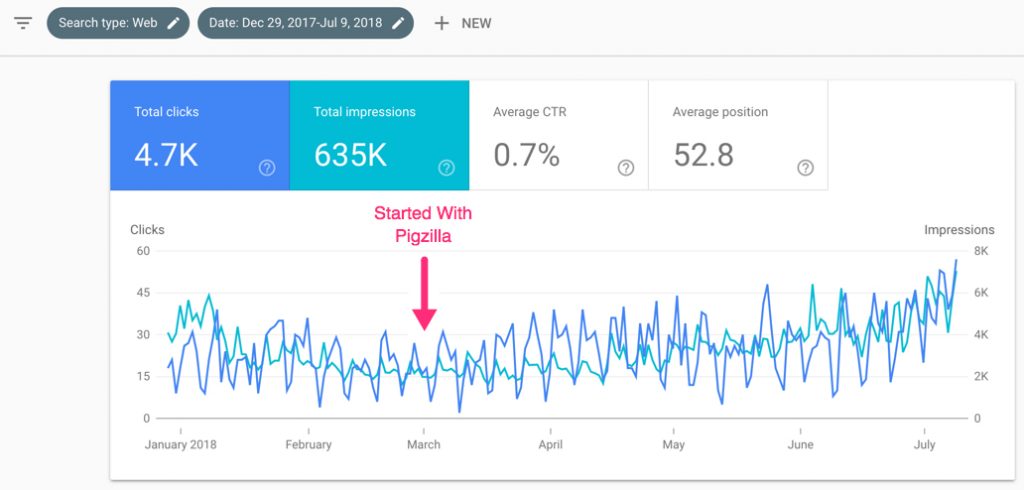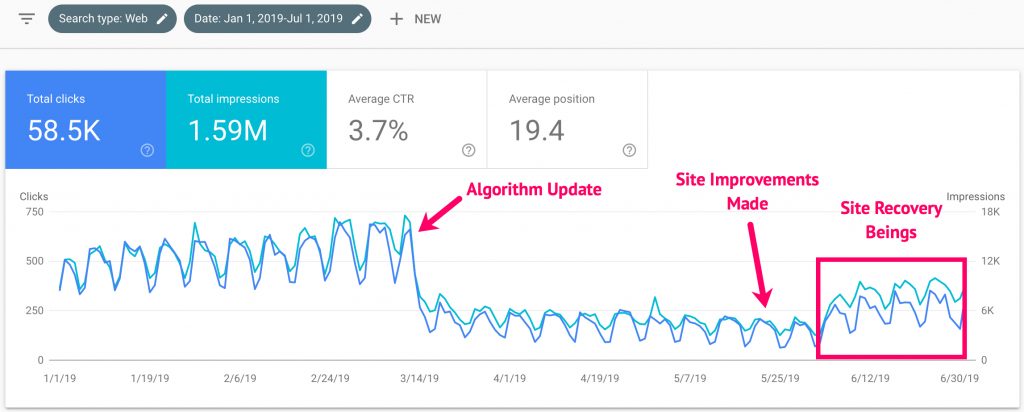 SEO Agency Testimonials
Pigzilla is the real deal. Knowledgable, Great Customer Service, Attention to Detail, and Unrivaled Dedication are a few of the phrases that come to mind. I cannot recommend them enough for anyone seeking help with Digital Marketing and SEO.
Eric Ritter: Owner of Digital Neighbor
Dani has been a tremendous asset to Klemtek as we strive to stay one step ahead of SEO trends. She is quick to respond, easy to work with and has a deep understanding of the constantly shifting landscape. We are fortunate to consider her a partner and wholeheartedly recommend her services.
Kyle Klement: Owner of Klemtek Media
Danielle has worked with me on hundreds of projects for my clients over the years, and I can say she is a rare type of person, especially in the world of local SEO. She takes every project seriously, works both hard and smart, and meets deadlines. Whether you're a "local" business owner or a marketer who works with clients, Danielle is a go-to gal.
Phil Rozek: Owner of Local Visibility System
I worked with Dani a year ago and found her knowledge of SEO was great. She was super easy to work with and always met deadlines and was an excellent communicator. It's hard to find people these days that are both reliable and extremely knowledgeable in their field and Dani is definitely one of those rarities!
Joy Hawkins: Google My Business Top Contributor & Owner of Sterling Sky
Get The Conversation Started