One-Time Website Audit + SEO Implementation
Sometimes you just don't have the budget for ongoing SEO. But what if you need some SEO work done on your site? I can perform a full website audit and personally fix your top SEO issues with an SEO Tune Up.
What You'll Get
Comprehensive Website Audit
A Website Audit is required if you want to know how your site is performing or what needs to be improved. I can help uncover issues that could be preventing your site from performing well on search engines and provide you with suggestions on how to fix these detrimental issues.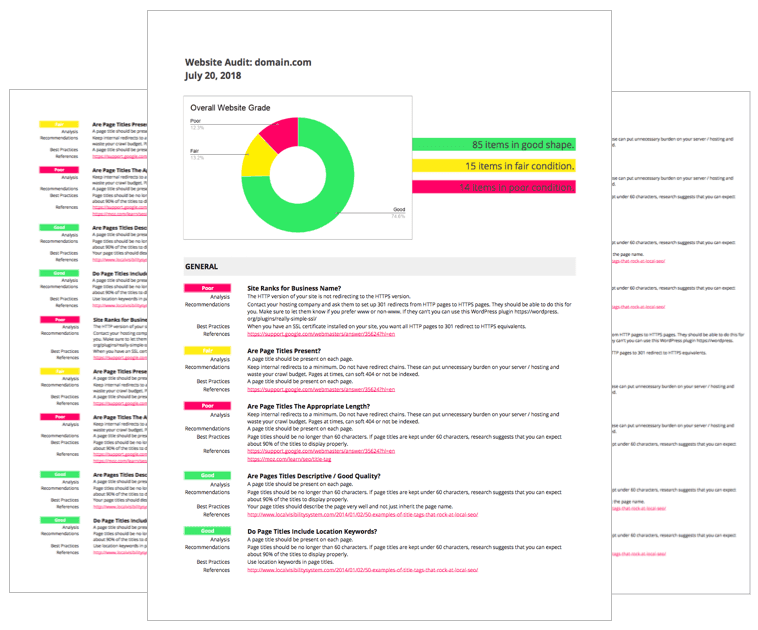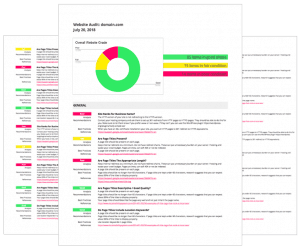 My comprehensive Website Audit Service includes a full audit that I perform myself. I personally review over 80 SEO checkpoints with my own eyes. No tool can perform an audit better than a human. I spend hours manually reviewing your site with a fine-toothed comb using my hand-crafted audit template that took me years to perfect. This is the same audit template that I use for my current ongoing SEO clients.
SEO Implementation
I'll fix the top 10 SEO issues that I discovered during your WordPress website audit.
What I'll Need From You
Google Analytics Access
You'll need to add me as a user to your Google Analytics profile so that I can review some items in your Google Analytics account. If you don't have Google Analytics set up that's ok, just let me know.
Google Search Console Access
I'll count on you to add me as a user to your site in Google Search Console. If you don't have this set up yet it's ok, just make sure to tell me so.
How Much Is It?
SEO Tune Up
One-Time Website Audit + SEO Implementation
$2499
Comprehensive website audit
1 hour post-audit phone call
I'll fix the top 10 SEO issues
Order Your SEO Tune Up Now!
Important Note: Website must be a WordPress.org site and have no more than 1,000 web pages.